Stories in two lines and on a single screen
For a few weeks now, some Instagram users have started to visualize the double row of stories. Even in the beta phase, this novelty may not fully materialize (those who have been able to try it have returned to a single row days later) since the company itself confirms that they are working on a full-screen design.
This functionality will not be intrusive since it will only be accessible through a new button with the option "See all stories", after which it will open a new tab where all the stories of the friends will be organized in a grid.
An important redesign that would make it easier to see users' favorite stories in one place and, without a doubt, is one more example of how important is the consumption of content in real time and ephemeral by Instagram stories,
Instagram "Tik Tok"
After the closure on July 10 of Lasso by Facebook (a platform launched in 2018 as part of a strategy to compete with TikTok), now it seems that Instagram does not want to be left behind and plans to have its own version of this application. It will do so through a function called "Reels" that would allow creating 15-second video clips in a loop, which can be configured with music and joined from multiple clips. Your clips can be shared and remixed, in addition to choosing the filter, writing texts or adding smileys. It is said that there will even be a new section called "Top Reels" with the best creations.
This way people will not have to use new apps and will be able to do everything from one (as the use of filters similar to Snapchat already happens). In some Latin American countries it is already available so it is only a matter of time before it reaches the rest of the world.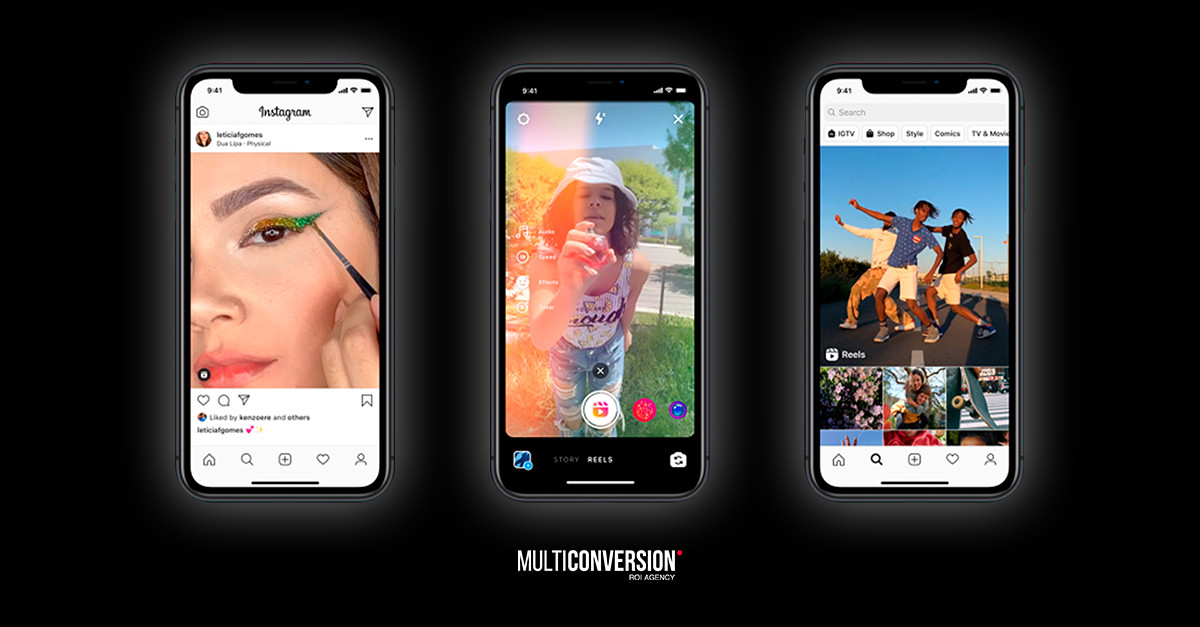 New stickers
Instagram is greatly enhancing its collection of stickers this 2020. To the family of regulars such as @ mention or #hashtag are added, among others:
"Send me a DM", to ask to be contacted by private message. Although it is not a very striking novelty, it is a good idea to help companies so that the client makes the first contact or for stores that sell only in physical and want to do it online but do not have the virtual store integrated into their website.
"Support small businesses", with which to mention a neighborhood store or a small business and to make it known among your friends. A way to help trusted stores that have been or are going through a delicate moment during the COVID-19 pandemic, in which many still cannot open their doors.
"Plans" (Coming soon), with which to organize online meetings. A sticker that can be very useful among friends, to plan their meetings, but also at a corporate level, since companies could create an online event to launch a certain product, or use it to make users join a webinar free or broadcast via Instagram Live. This new sticker is not available to all users yet, although it could arrive in the coming days.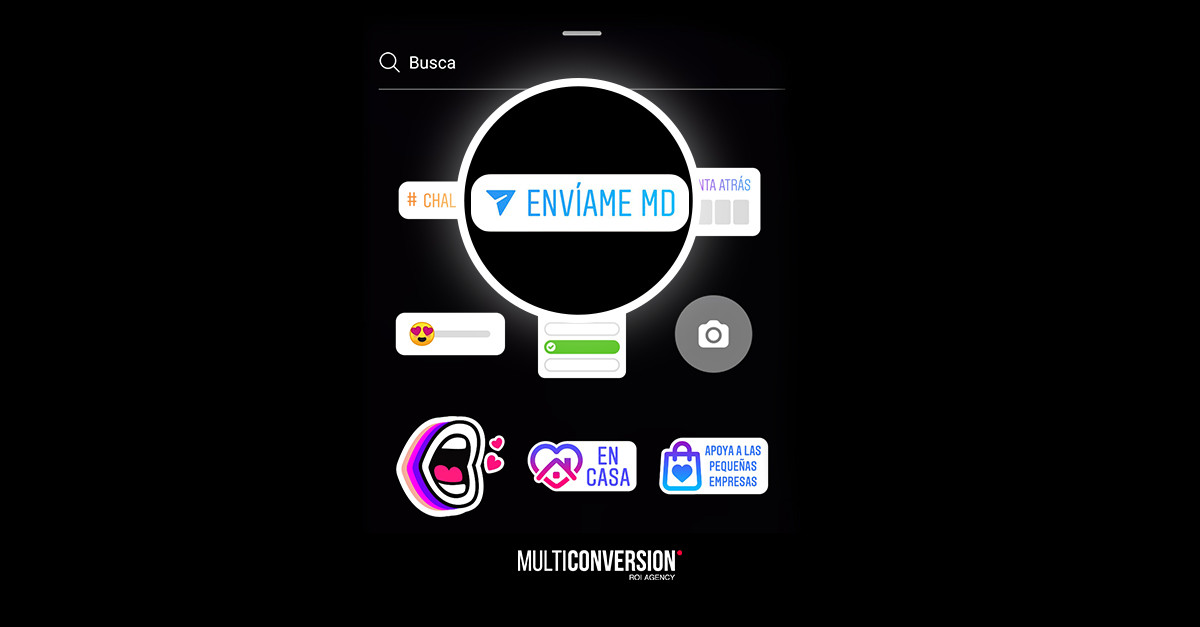 Buy and sell on Instagram
Instagram is becoming more sales oriented for business. During the confinement, the live shows have been a tonic of the day to day, whether it was to tell how the best-known faces were having it or to promote any of the products of which they are ambassadors or influencers.
Without a doubt, a good way to sell a product explaining it with your image and voice, so that your potential customers can ask you directly about the product and which they can access directly.
In order for the product to be seen in Live, you must tag a product from your Facebook store before the live broadcast. It will be then when it will appear in the lower area (next to the comments) so that they only have to press and buy.
To all this we must add the Instagram Shopping option, which has been available for a long time but that many e-commerce do not have enabled in their social profiles, something that should change, since the BUY tab is starting to be added in the section "Explore" to boost product discovery and if you don't have this option enabled, you will be missing visibility opportunities.
Rooms: Video calls of up to 50 users
Can you imagine doing a work or family meeting through Instagram? With the quarantine the whole topic of video calls has become very fashionable and of course, this functionality also reaches Instagram. Also, when Facebook launched Messenger Rooms months ago and its plan was to integrate these video calls with up to 50 people in its ecosystem of applications.
Its operation is simple: you access video chat on Instagram Direct, create the messenger room (it is important that your contacts have the app installed), send the link to your contacts and start the video call. And since everything is in the family, you can use the filters and effects of the app (because there is nothing that a good filter does not fix in a meeting first thing in the morning)