Amazon is already the most valuable brand in the world.
Last week the BrandZ ™ new data top 100 rankings of the most valued brands were revealed, which is elaborated each year by the Kantar consultant conducted together with the British WPP agency.
In this new edition of the ranking, the American Amazon was the undisputed winner, even above other brands from the same continent that had occupied the top positions in the world rankings for years, such as Apple or Google.
With a growth of 52%, Amazon has managed to register a value of more than 315 billion dollars. This American company, which was launched for the first time to the market for online sales in 1994 by the hand of its founder, Jeff Bezos, began as a start-up in a garage. This was also the other major brands' origin, such as Microsoft, Apple, Disney, Hewlett-Packard, Google or Mattel.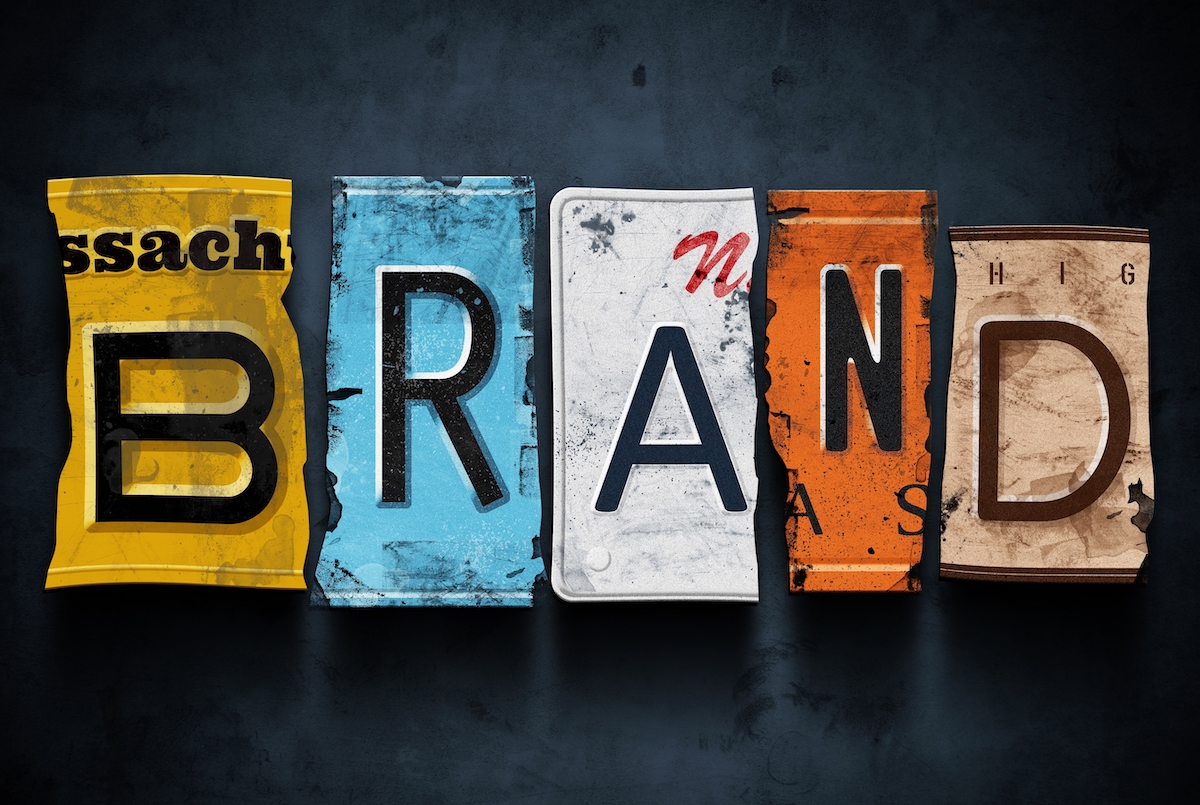 The keys to the new BrandZ™ ranking
In the fourteenth edition of BrandZ™ ranking, the only brand valuation ranking based on consumer opinion, around 166 thousand brands belonging to more than 50 markets from all corners of the world have been analyzed. This allows brands, in addition to knowing how they are valued, recalculate their business strategy or define a new one to improve the value they represent to their customers.
The study of the Top 100 most valued brands by Kantar and WPP has revealed that in 2019 luxury brands have been the fastest growing, followed by retail brands.
In addition, we know that, once again, the dominant brands are those of the technological, financial and retail sectors, which account for more than two-thirds of the total brands' value.
This year, 9 new actors have appeared in the Top 100, among which are mainly Asian brands, such as Xiaomi, and American, such as Dell or Xbox.
The presence of Asian brands in the Top 100 is increasingly evident, with names originating in China, India and Indonesia.
The ranking has also reflected that more and more importance and value is given to sustainable brands, committed to the environment and social causes.
Finally, it is important to highlight the importance of the commercial problems that have been occurring in recent months between China and the United States, which has caused growth to slow down due to the impact these "wars" have caused on the consumers' confidence.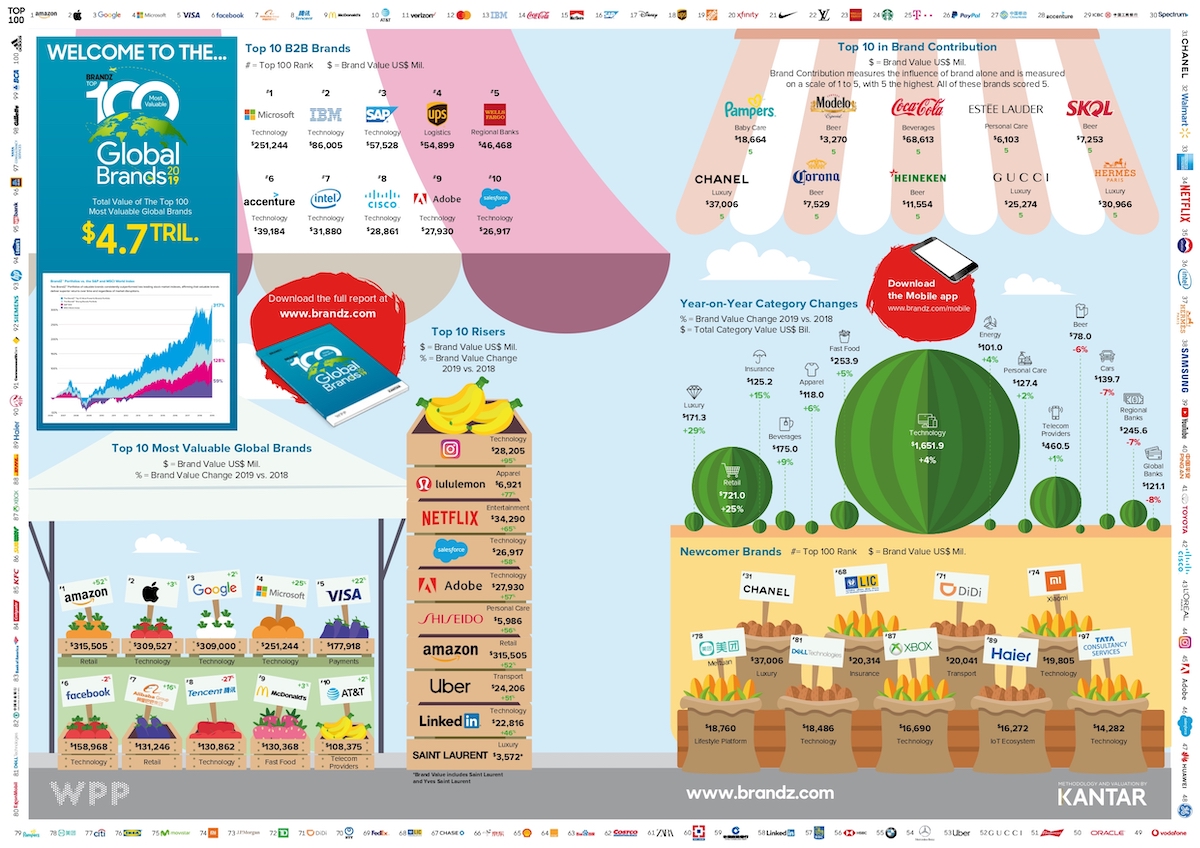 Top 10 best-rated brands in the world in 2019
It is no surprise that the technology dominates the ranking, with an accumulated value of around 1 trillion dollars. However, this year, for the first time in a few, is different, because we found Amazon in the first place, dethroning other major brands that had reigned so far, such as Apple, Google or Microsoft.
But… Who is behind?
The 10 best-rated brands in the world in 2019 have been the following:
Amazon (315.5 billion dollars)
Apple (309.5 billion dollars)
Google (309 billion dollars)
Microsoft (251.2 billion dollars)
Visa (177.9 billion dollars)
Facebook (159 billion dollars)
Alibaba (131.2 billion dollars)
Tencent (130.9 billion dollars)
Mc Donald's (130.4 billion dollars)
AT&T (108.4 billion dollars)