The emergence of the Internet and social channels changed everything. They changed the way you communicate, consume, even live. A paradigm that makes companies sell differently.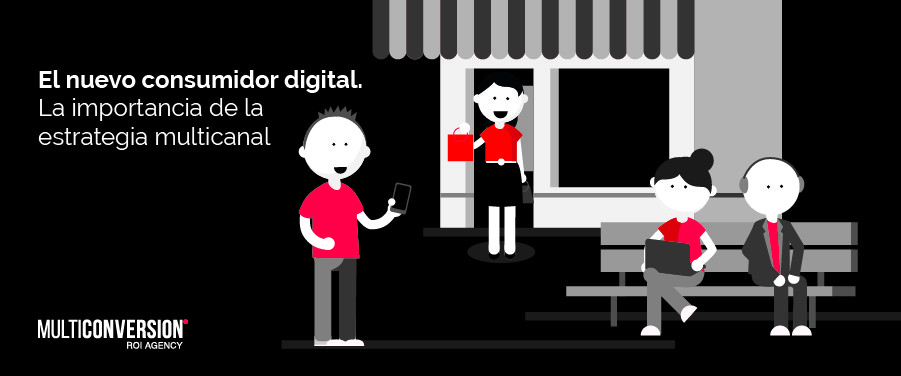 A few decades ago you could count the channels through which you hit consumers with just the fingers. The current scenario is completely different, users use several channels and most important of all, they do it almost simultaneously.
The double screen, for example, a user sees his favorite program on television while he has his mobile in hand, with the Twitter app open and tweets about what happens in that program. How many channels come into play in this situation? How many channels can you use to reach that user in one way or another? At least 3. Television, the Smartphone and Twitter itself.
All that without taking into account the rest of applications and tools that are inside that device.
What is a multi-channel online strategy?
Surely you already intuit where the shots go. A multi-channel strategy tries to combine different channels to reach the user in the best possible way. It is necessary, because you have to go with your business to where the consumers are.
Within this type of strategy you should contemplate how to include new channels and new forms of communication, that is, carry out a digital multi-channel strategy.
This is a difficult task, especially for those companies that have used the most conventional channels so far. However, there are numerous advantages of integrating online multichannel into a company's strategy.
The agents that enter this equation allow to measure with much more precision the actions, the ROI, the effectiveness. And thanks to the large amount of data obtained, time and money are saved, impacting the user much more effectively. You know where they are, their tastes and how they react to your impacts.
Digital multichannel allows you to more accurately measure ROI
Why is online multichannel convenient?
You can continue using the conventional channels that you have used until now, they work, that is clear. But, to what extent should you move to a digital multi-channel strategy?
You have already written down some of its advantages after the comments above, but now look at these data and think about your business:
53% of users search for information about a product on social networks before buying it. (IAB Spain) What would happen if they look for a service or product related to your business and they do not find you?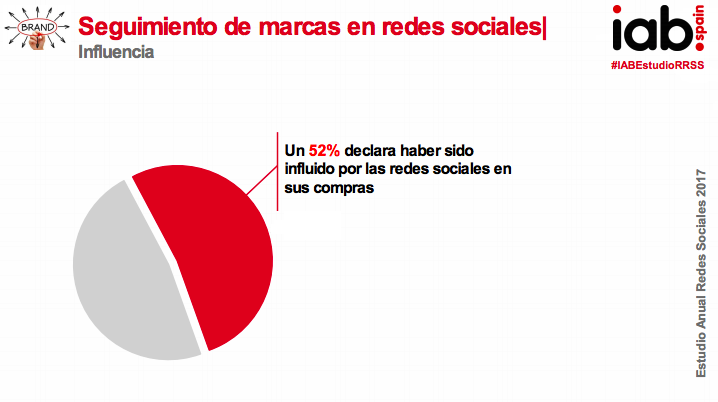 34% of users visited a profile on social networks after seeing it in a television ad, outdoor advertising, press.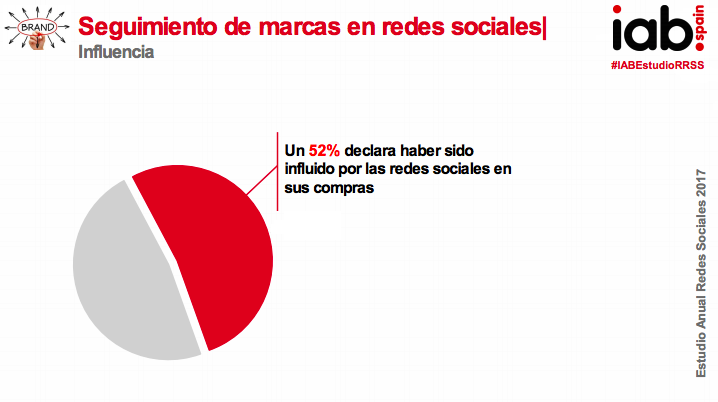 Multichannelity also comes into play here. Using several channels allows you to take advantage of each of them to support the rest.
Another factor to take into account is the saturation of advertising that exists. How effective are conventional media today? The user receives an average of 3000 advertising hits per day. Messages in most times poorly adapted, focused on a mass, without really thinking about what interests the consumer.
The channels that make up an online multichannel strategy allow you, among other things, to attract users in a non-invasive way, it is the consumer who comes to you in search of information.
They also allow the investment you make in online advertising to be better oriented. Results oriented, segmented towards those users that form your target audience and everything, everything is measurable.
Channels like social networks allow you to create advertising campaigns that really interest the user, help you decide and to know new products, as long as you send a clear message and impact with intelligence.
Your main allies in the digital multichannel
Beyond the conventional channels you have at your disposal ways of communicating that many of them, two decades ago did not exist, others such as email marketing have undergone a transformation for the better, giving you a luxury opportunity to reach in a more efficient way the consumers.
Social Networks: It has cost and continues to cost, many companies that have landed on social networks have not managed to get everything they can contribute, which is a lot. He thinks that in Spain, 86% of users use social networks (IAB Spain), that is, the vast majority of users connect to at least one social network. They can be a great ally to communicate, so they discover your brand. Even to reach them with your products, to be there when they need information and very important, to offer customer service: 33% of users prefer social networks to contact a brand (Nielsen data). Businesses are immersed in Social Selling, because, yes, social networks can be used to sell and to obtain quality leads at very low costs compared to conventional channels.
Blogs: There is no longer any doubt that blogs are a fundamental part of a brand's digital strategy. There are many benefits and among them is the possibility of generating many more leads (up to 67% according to The Huffington Post). They help improve the SEO of a website and help generate trust among users. According to Hubspot, 60% of users have a more positive opinion of a brand after reading specialized information in a brand blog.
Digital multichannel allows you to more accurately measure ROI
Email Marketing: As we mentioned before, email marketing is more alive than ever. For example, if your audience is millennials, you should know that 73% of these users prefer to be contacted by mail to receive brand promotions (Adobe Study). A well implemented email marketing strategy can generate sales, quality web traffic and potential customers. Today there are many practices such as segmentation, linking email marketing with retargeting and social networks to maximize results, autoresponders or fabulous mail automation.
SEM: We understand these acronyms by Search Engine Marketing, that is, all those paid actions that are carried out to increase the visibility in the search engines. A multi-channel online strategy can not do without campaigns on these platforms. Google Adwords allows you to create ads on the search network, on the Display Network, on Google Shopping or on YouTube. His counterpart in Bing, Bing Ads, can also help you a lot, is less used but allows you to get good results by competing against fewer advertisers.
Think about the number of users you can target, taking advantage of the amount of data that Google offers to segment and the data that the users themselves generate. Measure the performance of your campaigns, the return on investment, use remarketing and you will get very good results.
SEO: Web positioning, organic traffic generated in search engines is another of the fundamental pillars in a strategy of this nature. Position a website for keywords that generate qualified traffic that translates into sales. That is the main objective, you must also bear in mind that the user who comes to your page organically is much more predisposed to buy than one who arrives after an advertising impact.
Advertising in Social Networks: Because of the number of users that use them, the variety of campaigns they allow and the conversions they generate, social media advertising can not be missing from your digital multi-channel strategy. Facebook Ads, Twitter Ads and even Instagram are tools that you should use, both in online and offline businesses (especially Facebook with its multiple formats)
Remarketing: Another tool that can be your great ally is remarketing. The new technologies allow us to make hyper-segmented advertising campaigns, aimed at audiences that we know have already been interested in us. The cold impact has ended, impact to impact. Remarketing in social networks or platforms such as Adwords allows a simple technology to show very specific ads to users. For example, to impact a person with some products that he has just added to his shopping cart but that he has not come to buy. On Facebook, Instagram, Adwords display network or on the search network, on Google. These ads are much more effective than those we launch to a wider segmentation, although the latter are also necessary in a strategy such as digital multichannel.
These are just some of the allies that you can have in your multichannel digital strategy, obviously, if we join these fabulous channels to the more conventional ones such as television, the press, outdoor advertising or effective SMS, your goal will be much closer.
There is a world of possibilities within the digital multichannel, this infographic perfectly defines all the channels you have available and the phases in which you can use them: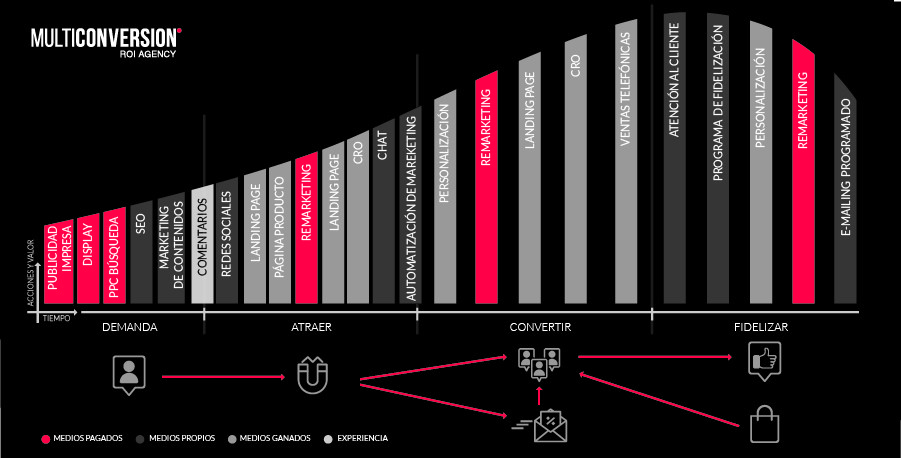 Take into account before starting your multi-channel strategy
-Define your audience: it is always important, but in a multi-channel digital strategy it is fundamental. To know which channels you are going to combine, you need to first know the nature of your target audience. How old are them? What social level? How do they behave? Where do they spend their time on the Internet?
Digital multichannel allows you to more accurately measure ROI
-Discover what channels you use: once you have defined your target audience you must know what channels it is on. Also what social networks do you use, what media do you use to get information or entertainment? It is very important to also know what you are interested in, what you are looking for on the Internet so that you can answer some of your questions.
Depending on your audience you will work a few channels more than others, because it is not necessary to use them all. If your audience are B2B companies it does not make sense for you to do Instagram campaigns for example. Perhaps your channel when it comes to promoting is Google Adwords, among others.
-Analysis: when you start to use the channels chosen in your multichannel strategy, you must measure each and every one of the actions. Take advantage of the potential of the digital in terms of data. Rate if the actions you are doing are giving results, if users react to your impacts.
Tools like Google Analytics allow you to obtain a quantity of data that sometimes is not used as it should be. For example, using different channels you will need to know which channels generate the conversions, and Analytics can tell you that. In addition to which channels have supported others to achieve these objectives.
Conclusion: do you need a multi-channel online strategy?
Using only one channel is an error, the impacts that you can generate with the digital multichannel are exponential. All the tools you have at your disposal will make you attract more potential customers. Even that you get to them in a more effective way and get more sales.
The online multichannel is not an option, today is an obligation, whatever the type of business you have. Choose the channels, define your audience, find it and optimize both your investment and your impacts.