The term GIF is an acronym for (Graphics Interchange Format) and is based on a still image or animations of a second or two.
Although it seems very recent, its birth dates from 1987 (Nothing less than 32 years!) And reached its popularity when technology allowed this format could be downloaded and shared through the network.
Social networks are a main means of transmission as well as websites since a gif can be from a funny image shared through a tweet, an ad that appears after visiting a product or, as we will talk today, one of the Multiple elements we can share in our Instagram stories.
How to use Instagram gifs in your communication strategies
As we told you a couple of weeks ago, this social network allows for an increasing personalization of the contents and it is important that both brands and companies take care of it in order to get the most out of the level of communication, brand visibility and engagement with users.
As a brand
Companies like Deliveroo, Maybellyne or the "Cuore" magazine have created their own gifts, which you can find both if you put their name and any of the associated terms they have indicated according to the gif. And, in a way, the search engine for gifs works like Google. According to certain keywords, some gifs or others appear, but in an organic way.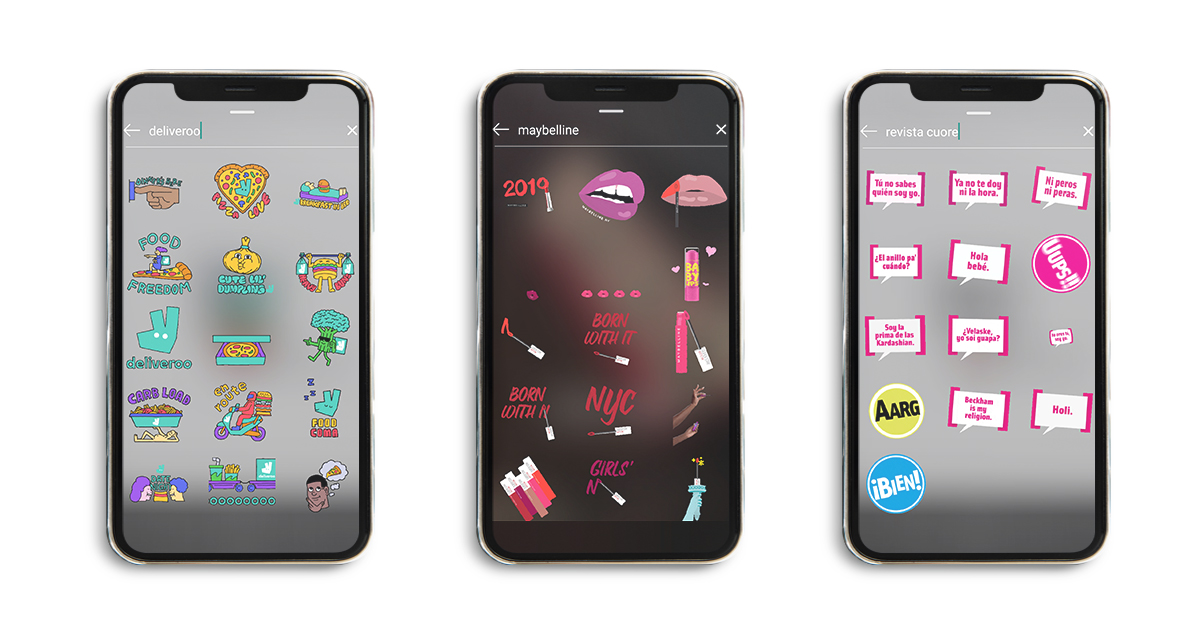 As an entrepreneur
Although at the end it is still a brand, we want to highlight the case of Lucia Be, designer, illustrator and writer of Valencian origin. Sho began making headdresses at home amidst a more country environment, and today she has an online store very "cute" through which it markets its brand.
By using Instagram gifs, you do not only allow your followers to customise their stories through illustrations with which they feel highly identified but also, they use them to support their creations. With the launch of one of her glasses collections, she created some gifs users could use on Instagram and see how they look with the product without buying it.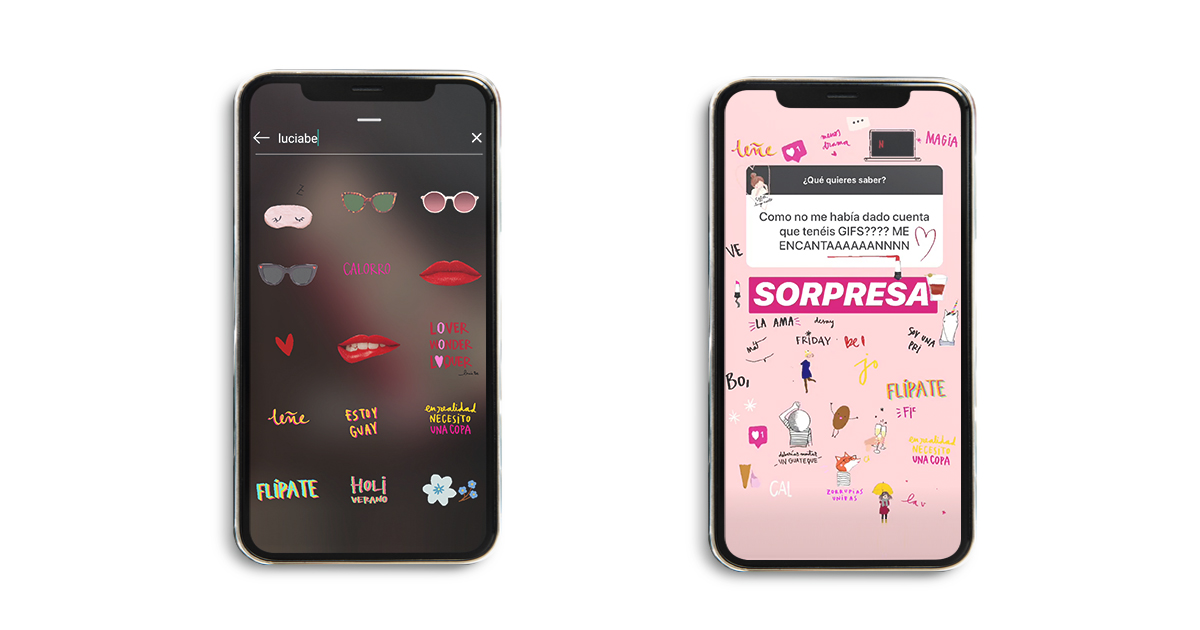 As influencer
The so-called "Influencers" as well as regulars of the pink press have used this tool to develop their own brand. From Dulceida to Ana Matamoros, the interlocutor Kiko Matamoros' daughter, you can find gifs with their gestures and expressions to use according to your mood, situation or message you want to convey. A right gift for your followers and fans with what they generate visibility naturally.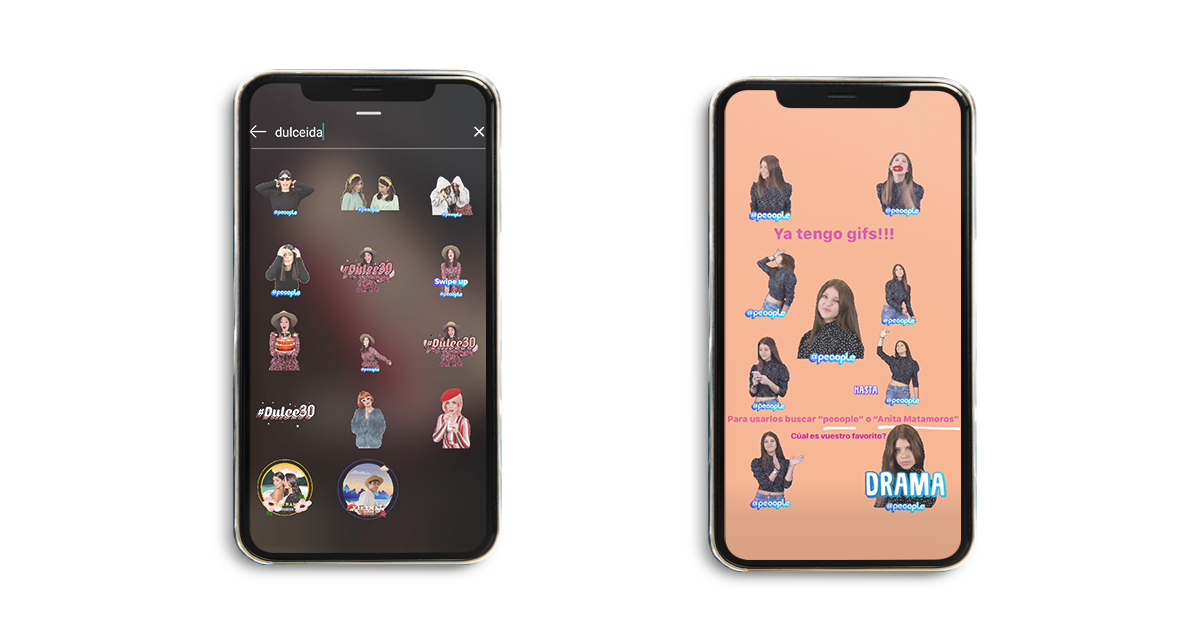 Create your own gifs
How? In just two steps and through Giphy, one of the GIFs' largest databases and which is used by Twitter, WhatsApp, Facebook … and countless networks to share GIFs.
The first thing to do is create a brand channel in Giphy and apply it to verify. Once they approve your account (it may take a few days), you just must upload your GIF files to Giphy. Remember that for your GIFs to appear in Instagram Stories; you must upload them as a sticker and not as a GIF.
Unlike standard GIFs, stickers are animated GIFs placed on a transparent background. All we must do is remove the image background and export it them the same way. To verify everything is ok, go to Instagram Stories, upload a photo or video, click on the GIF button and look for the hashtags you have used to tag your gifs.
And for you, what are your header gifs? Which one do you always use? Do you find them useful? Tell us!