Google has just announced Tables, a task manager that is built, as the name suggests, in tables, with their rows and columns. A kind of super-vitaminized Google Sheets document with special project management features and a clean and clear design.
Tablets works with Workspaces or Workspaces that can be made up of up to 20 tables. The tool has templates with predefined spaces that you can adapt to your needs. It also allows you to create a zero space, move tables between workspaces, or import the tables from CSV documents or Google Sheets.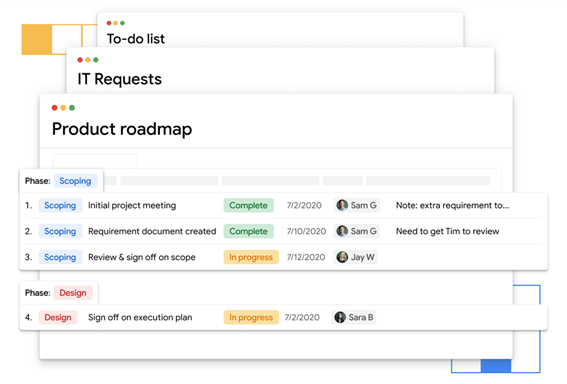 The tool is in the experimental phase, it is under Google's project incubator, Area 120. At the moment it is only available in the US, so we will have to wait for now to be able to officially test it in Spain.
Bots: the power of automation
Another plus with which they seek to differentiate themselves is with that of automation. Tables allows you to automatically assign tasks to another contact when changing the status of a task. It also allows you to receive an email reminder or automatically send a message to a Slack channel. Nothing that other tools, like Asana, don't do.
The tool also allows assigning tasks to Contacts, tagging it with different priority levels, assigning it due date, attaching documents, etc. Typical of what a task manager is.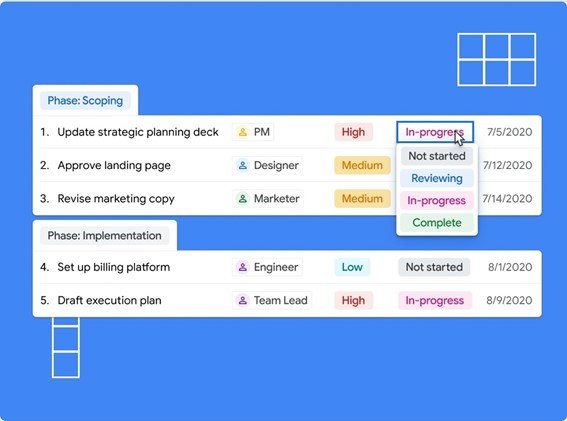 Plans and prices
Today, there are two types of plans. There is a free version that allows you to create up to 100 tables with 1000 rows, 1gb for files and up to 50 bot actions. The paid version will cost $ 10 per month and will allow you to create up to 1000 tables with 10,000 rows, 10GB and up to 500 automation actions.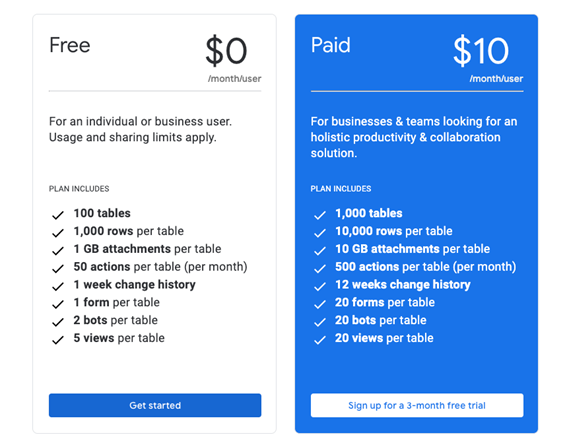 In this way, Google will compete with tools like Asana or Trello but with a very attractive plus, that of integration with Google Drive documents and spreadsheets. In addition, it seems that if the tool finishes convincing and leaves the beta phase, in the future the integration will be greater, forming part of the Google Workspace work suite: Gmail, Contacts, Meet,… This really promises!
At Multiconversion we are already looking forward to reaching out to you ?