Millennials, Generation X, Y or Z, baby boomers… Knowing how to identify the different generations is essential to be able to apply a marketing strategy correctly and effectively.
Do you know your buyer persona? Would you know how to define the path or buyer journey leading him to acquire your product or service, as well as identify what is stopping him?
To be successful as entrepreneurs, it is essential to know the person on the other side; the person in which you are going to think to develop your business idea for which you will work every day to satisfy his/her needs better than your competition.
And although in the end we always end up talking about people, it is also essential that we have a clear idea of generations that exist today to know how to identify the generalised needs and desires of each group, as well as their behaviours, their ways of thinking, how they understand and conceive the advertising, their consuming habits…
We are sure millennials sound you, but they're not the only ones. Therefore, we will detail everything about the generations in marketing.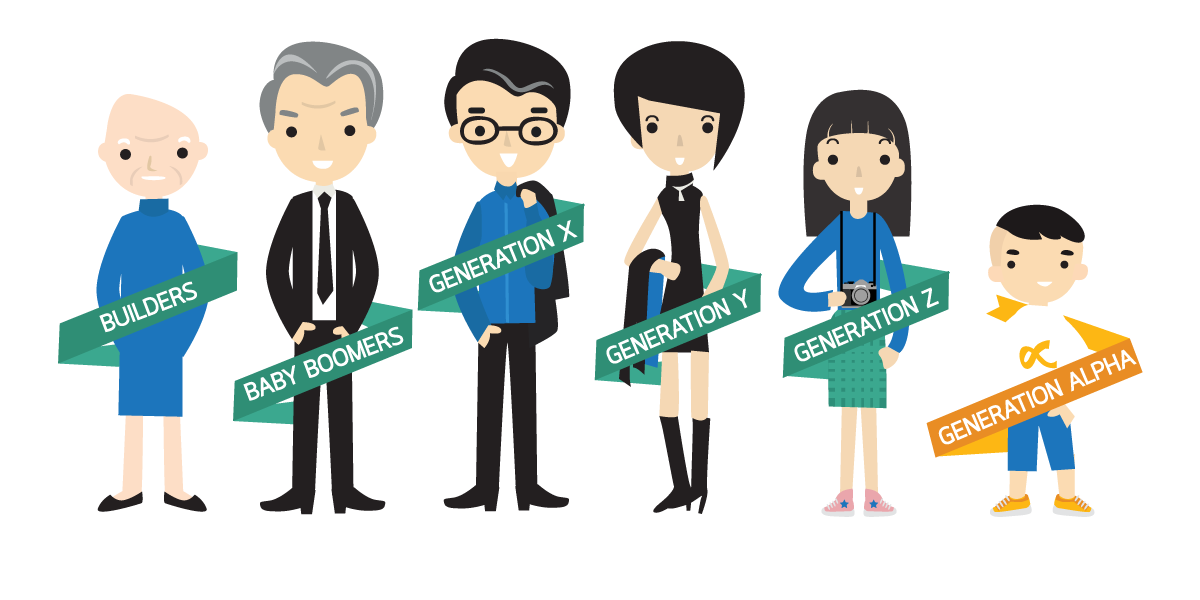 From the baby boomers to Z generation: A review of all generations in marketing
Baby boomers: born between 1946 and 1964
Although they have a previous generation, the so-called "silent", survivors of wars and lovers of quiet life and activities such as reading, we started with baby boomers because the marketing actions have the most significant impact on them.
Children of the previous generation and born during the post-war period, when birth rates increased markedly, baby boomers often decide on what their parents consume or need, so it will be a crucial public to impact them so much with messages for their generation as on the previous generation. They are, for example, a sensitive audience for nursing homes, health-related businesses or mobile devices adapted to the needs and security of the elderly.
Baby boomers have adapted, little by little, to an increasingly digitalised environment. They use electronic devices to inform themselves about the latest news, to organise their trips, to look for services and to see products and their prices, before deciding to buy them, an act that they usually end up doing personally.
They are particularly interested in politics, economics, art and/or culture. They use social networks, especially older ones, such as Facebook, Twitter or YouTube. For communicating, baby boomers usually use the phone or email, although they have also adapted to tools such as WhatsApp, for convenience and price, plus of course to be able to reach out subsequent generations.
It is easier to reach them by email or SMS and they should not be identified with images of white-haired elderly people since nowadays they are far from feeling close to that image.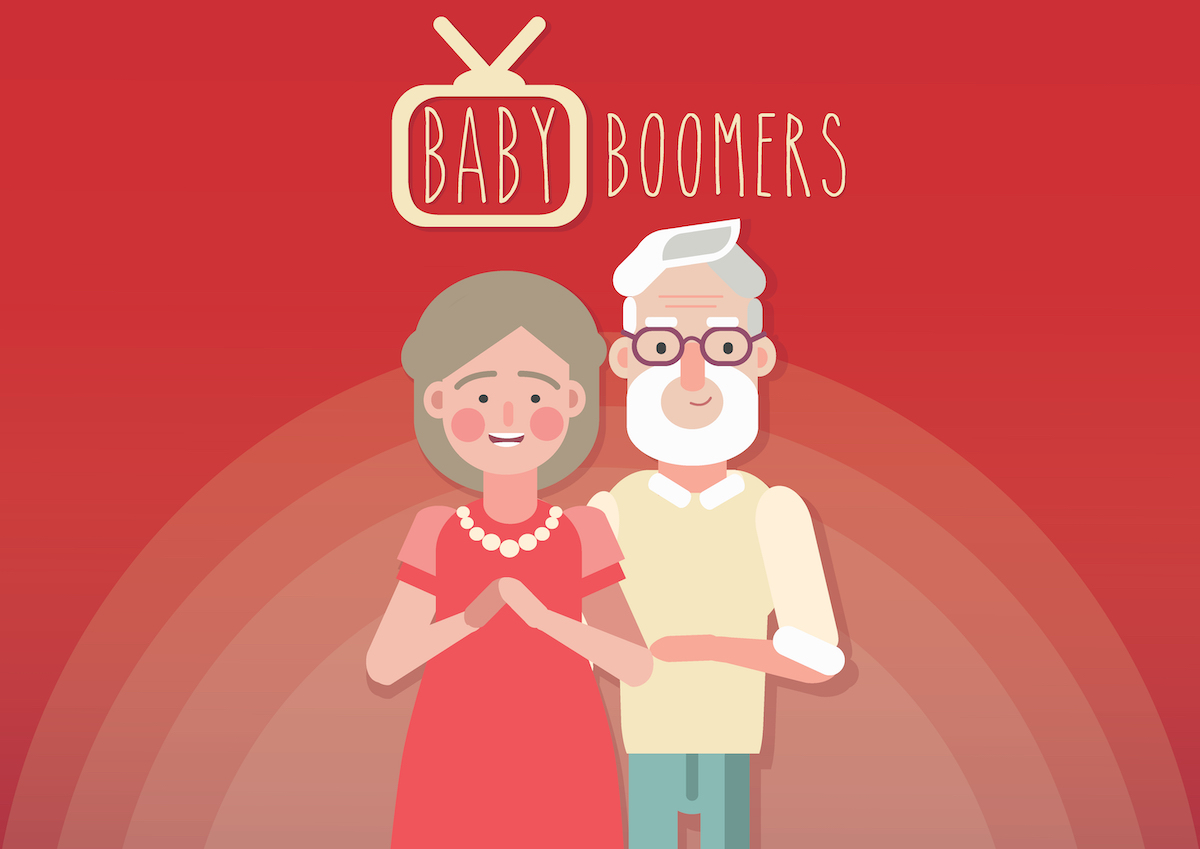 X Generation: born between 1965 and 1979
Those belonging to X Generation were born at a time of general bonanza and are those who have lived most intensely the transition between analogue and digital. They lived, consciously, historical events such as the fall of the Berlin Wall and were the first to grow with the first computers, mobile phones, new music and video formats, Internet, etc.
They are better trained than the baby boomers and, thanks to this, they have a more entrepreneurial, restless and self-sufficient character. They have a lot of purchasing power and happier and more complete life than later generations. They dedicate their free time to their favourite hobbies, such as cultural activities, travel or sports, and consider the family as the fundamental pillar of their lives.
To communicate, Generation X uses both the e-mail and telephone, more traditional contact ways, as well as the more "innovative" ones, such as WhatsApp or social networking chats.
They like to have tasks easy for them, that is why they buy both online and personally, depending on what is always most convenient for them.
Their referral social networks are usually Facebook, Twitter, YouTube, Linkedin and, sometimes, Pinterest, a space serving them mainly as inspiration.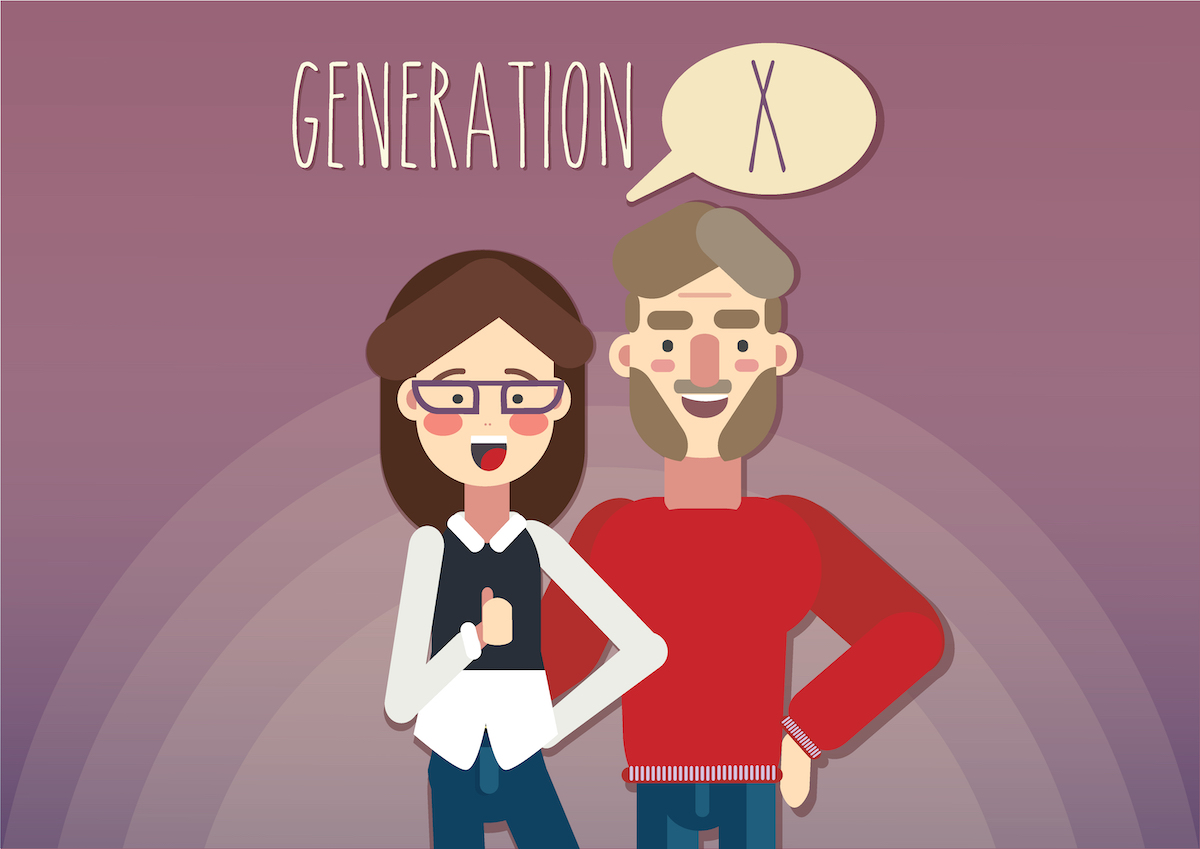 Millennials or Y Generation: born between 1980 and 1999
It is one of the best known and most talked about generations in marketing for years. They are digital natives, they do not conceive a life without the technology use, and they use the Internet daily for practically everything, both in their workplace and in their personal lives.
They are lovers of experience, not so much of becoming owners. They like traveling to any corner of the world, enjoy different gastronomic experiences, practice extreme sports … They usually live in rented houses, since both their "nomadic" nature (many of them have had to emigrate from their countries of origin in search of work), and their incomes do not allow them to buy a house.
They usually have much more training than previous generations, so they are better prepared. Also, they are enterprising and professionally restless; they do not often remain all or a large part of their lives working in a single company. At the labour level, they value recognition through solidarity incentives, group dynamics, food, etc., as well as purely economic incentives.
They are interested, mainly information about technology, lifestyle, travel and sports. They make purchases online and are consumers of music platforms, series and movies.
They have profiles in a higher number of social networks than their predecessors, although they tend to spend more time on WhatsApp, Instagram and YouTube and less and less on Facebook. They follow celebrities and influencers public profiles, with whom they share interests and behaviors.
It can reach them through more traditional forms, such as newsletters and social networks.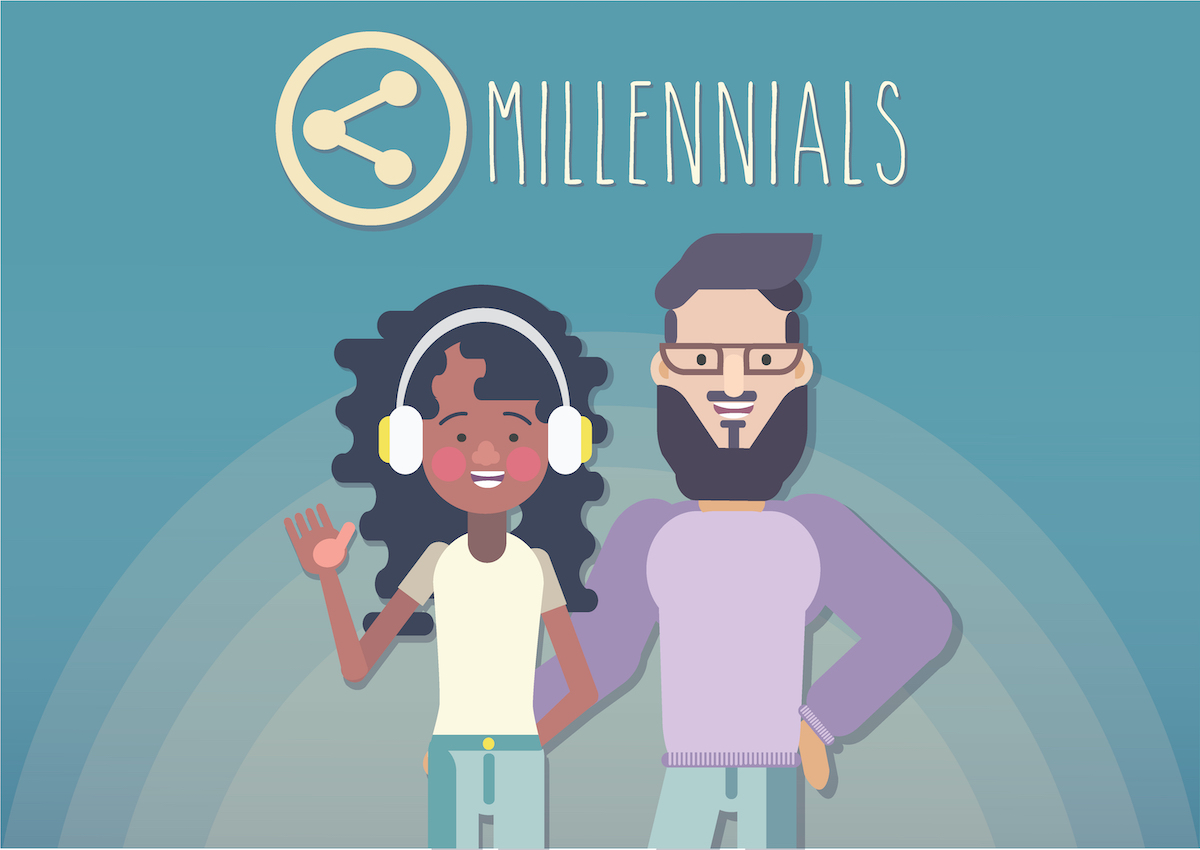 Centennials or Z Generation: born between 1996 and 2010
They are the youngest generation. The more grown-up are starting to enter the labour market, but in a different way than the millennials: they do not want to be tied to a job, much less have a traditional working day, but they want to work in several things at the same time or in a delocalised way, to be able to harmonize their personal lives with the labour one in an efficient way. They also have revolutionary ideas and are born entrepreneurs.
They are creative and proactive. They use several platforms at the same time, continually sharing content on social networks, they spend hours and hours viewing tutorials and videos on social networks… So, even though many of them still do not work, the Internet is fundamental in their lives, as they interact with influencers, family and friends through social networks.
They are impatient, so it is crucial to consider the time it takes for them to receive a product or service. In addition, they demand increasingly personalized treatment.
Centennials are committed and really care about society and the future.
Their favorite social networks are Snapchat, Instagram and YouTube.
Two data to keep in mind: they do not pay attention for more than 8 seconds and they like personalized experiences.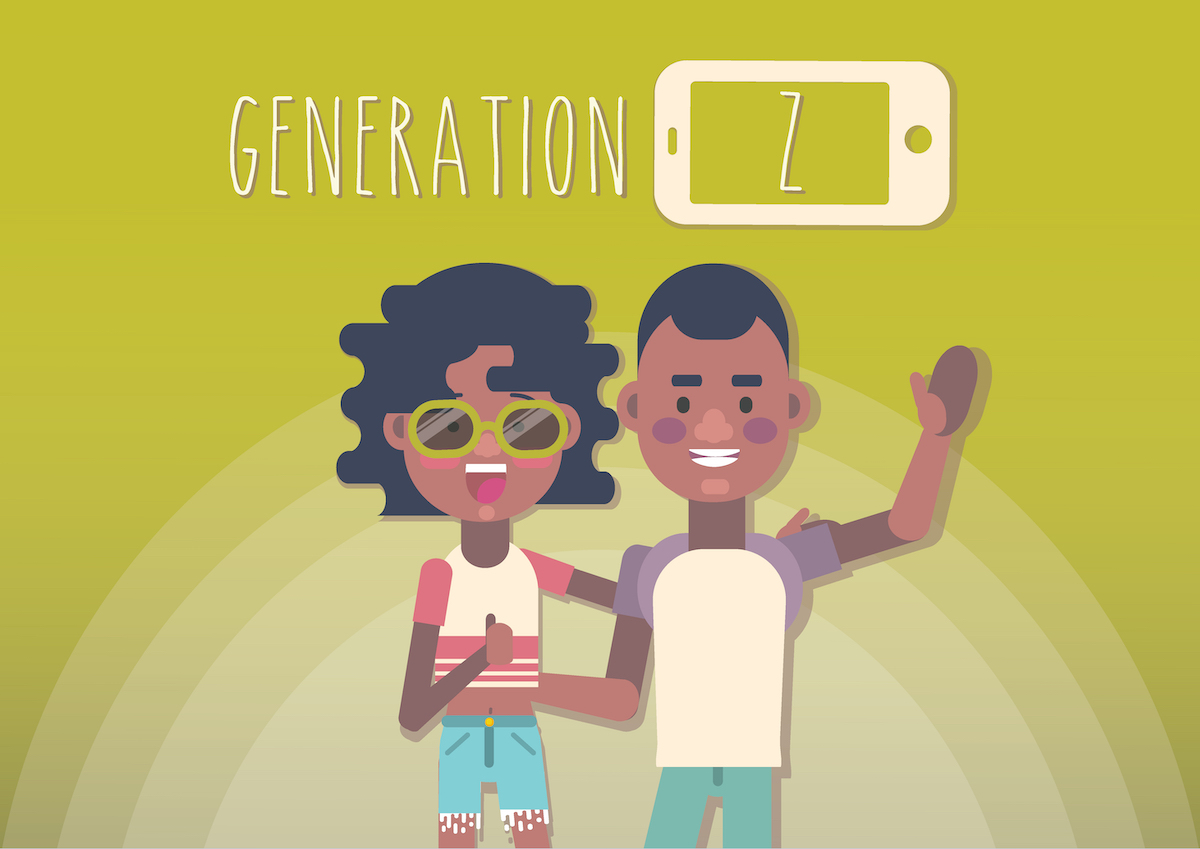 And after the centennials?
The next generation is the so-called Alpha, which represents children born as of 2010. They were born with mobile devices and can interact with these platforms long before they learn to speak. We still have a lot to learn about them, but they seem a promising generation.
If you have liked this article, we invite you to go on with your visit through our blog. If you also want us to help you connect with your target audience, contact us.