For some years now, Google launched its virtual assistant called "Google Now" or "Google Assistance." This assistant was able to help us solve, immediately, certain questions, equations or show us results for songs that are a hit.
You could search for how much is 1 + 1 and Google showed you the highlighted result in a box in the search engine SERP, or there was also the option to request a translation of a text.
Now, all these results and questions have evolved as its assistant and Google services continue to grow. First, the results of business information with Google My Business listings were more prominent. Later, Google allowed us to see the offers of the hotels in the areas where we were looking for accommodation and, these days, we can see more and more outstanding results to certain questions we ask in the browser.
All these results Google presents them in a first result that he has called "zero result" and that, apart from having visibility for being the first, Google highlights it by putting it inside a shaded box, next to which sometimes we can also see other related questions and answers highlighted among the results.
Google shows the answers with information it obtains from the websites it tracks. Many times, these results are accompanied by images, which are also extracted from the websites.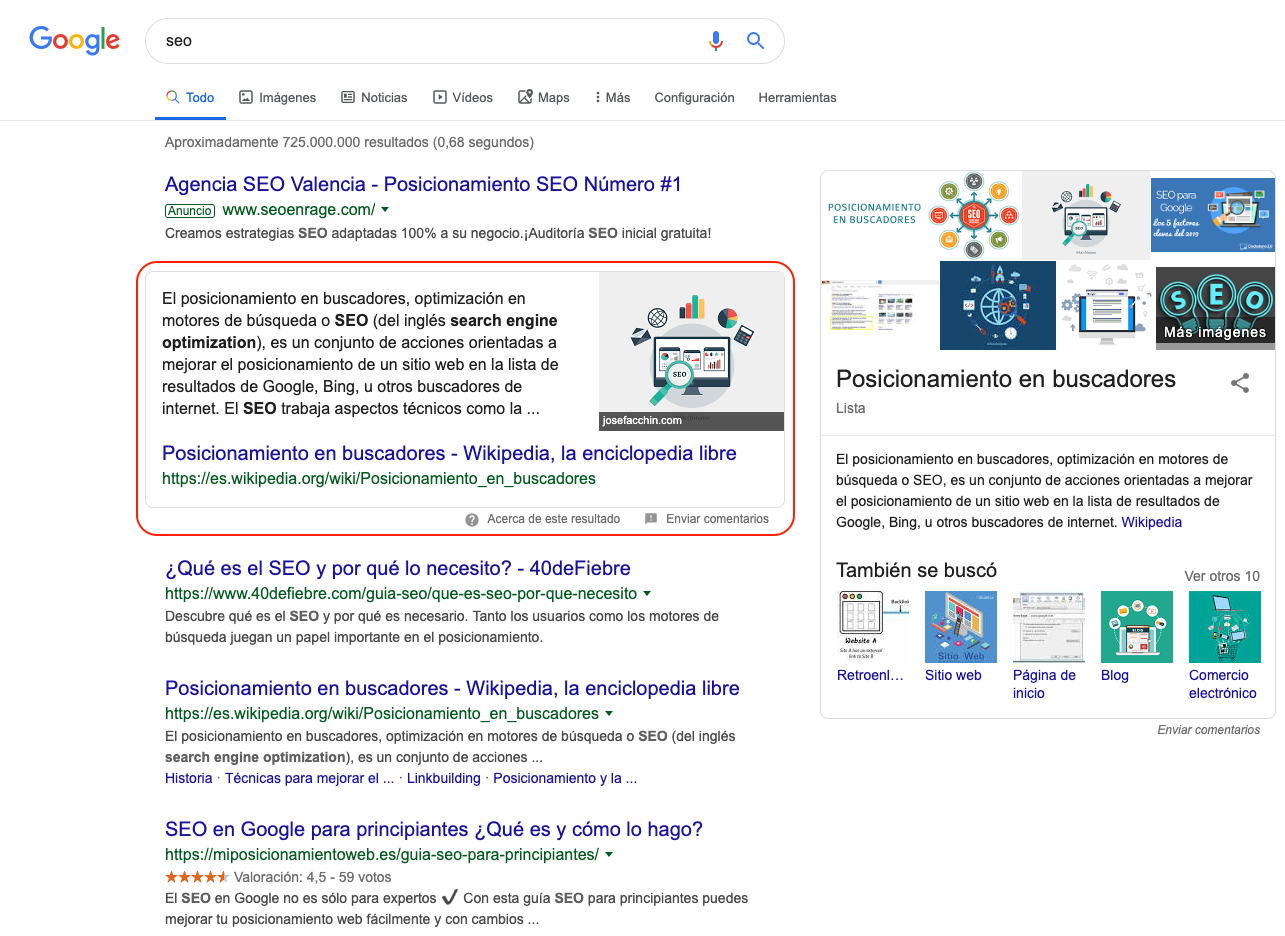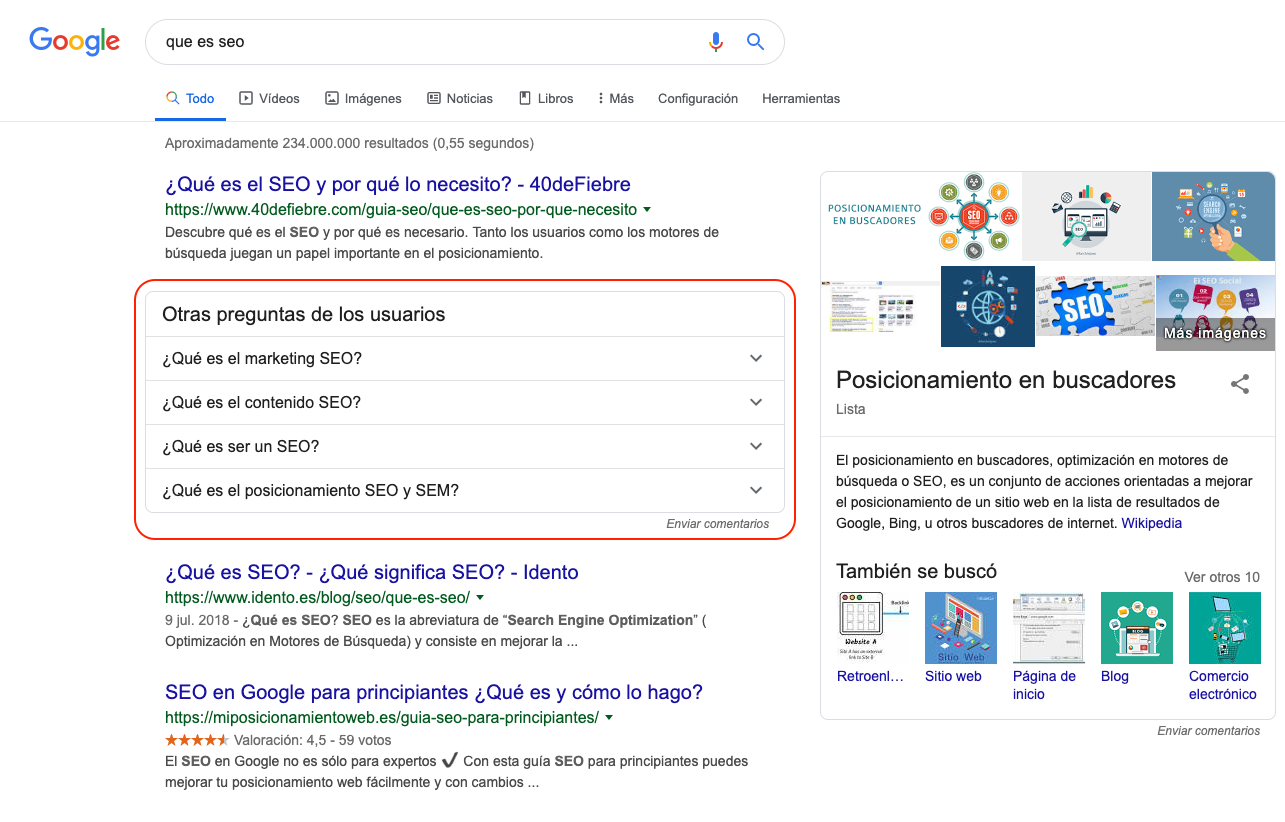 What is the problem with this new section?
When Google shows this result, most users do not enter the web from which Google extracts the response, since they will already have obtained the necessary information they were looking for, which causes less organic traffic for the websites and, with it, worse results, both in SEO strategies, and in the results obtained on the websites.
According to information from sources such as Jumpshot, where you can see what happens within web browsers, the use of these results in computers is 50% of browser traffic, 4.42% goes to text ads Google Ads and 45.25% enter an organic result shown by the browser results. On mobile devices, things get even worse. This is because the searches that end in a zero result already reach 70%.
When Google shows the result 0, most users do not enter the web from which Google extracts the answer, one of the main problems that this new section represents.
What is the future awaiting us?
Apparently, there are several agencies that are investigating the situation to avoid monopoly use, since with these results Google makes clicks stay within its services, such as Google Maps, YouTube, vacation reservations on Google Trip, etc.
In order to be able to compete with Google, we must try to answer the questions that Google shows as highlighted to try to make the information shown by the search engine in its featured results come from our website and be known as a source of reference information. And with this, we will achieve, that some of these users end up visiting our website for more detailed information.
Therefore, the writing of higher quality posts with relevant information for users is becoming increasingly important. In addition, we will have to take advantage of Google Ads to continue generating traffic by obtaining higher and more prominent positions, although in this way Google continues to earn by investing in its advertising media. Another option is to try to move our content through platforms of featured content on relevant websites such as Outbrain, Taboola or Criteo.