Web usability is a concept always appearing within a web project, especially when considering its structure and design (if the project starts from scratch) or if we talk about improving or optimising a web already published. You may know the meaning, or it is all Greek to you, but most of the time it is a concept that is passed over, and to which it is not dedicated all the time it deserves.
What is web usability?
Web usability is a series of factors of a website influencing how users interact with it and determine its ease and simplicity of use. Therefore, web usability will measure the degree of difficulty of using a web page.
For example, a website with good usability will be straightforward to use and will allow the user to get where he intends to arrive in a few clicks. On the contrary, an unusable website or with bad usability will confuse the user when browsing it, not allowing him to reach the information he/she is looking for or perform the action he/she wanted in it.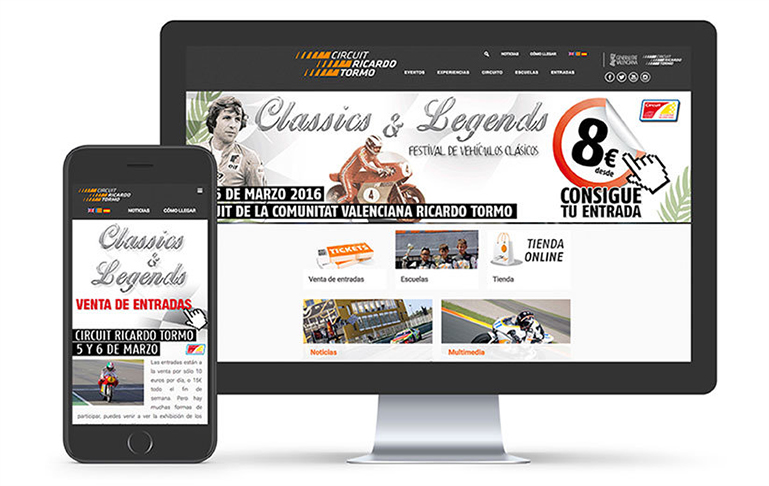 Web usability and conversion rate
This makes web usability closely linked to a critical concept of web analytics: the conversion rate. This rate tells you the percentage of users who make a conversion concerning all visits. That is, those who end up buying a product, contacting through the web form, downloading a pdf or the action we have set as our objective.
The better the usability of a website, the easier it will be for the user to achieve that goal. This metric is key to measuring, for example, the profitability of e-commerce or knowing what volume of traffic we need to reach a specific conversion goal.
Applying specific usability improvements, we can get the conversion rate to rise and, consequently, obtain more sales or conversions, which will translate into more significant benefits for our business.
Tips to improve your website usability
1- Define your goals
Like everything in this life, the first thing we will have to make clear is what we want to achieve with our website. What do I want the user to do on each page of my site? It may sound obvious, but it is something that is often overlooked and should be the first thing we must define.
2- Logically structure the information on your website
Put on the table, all the information you want your website to contain. Always try to be brief and tell in it what helps you achieve your goals. Then order it in logical sections. Build a menu with a logical hierarchy that allows you to expand everything you need in the future
3- Use categories and tags
In an eCommerce, the category pages will define part of this structure, along with the contact pages, us, or the like. Use categories and subcategories and use tags to help the user discover similar content.
4- Internal linking: Law of 3 clicks.
Make it easy for the user and clearly indicate him the way forward. And we don't talk only about the menus, but about the links within the page itself. Use featured banners and make good use of internal linking to get the user (and Google) reaching where we want. It is often said users should not make more than three clicks on our website to reach the information they are looking for.
5- Responsive design: Mobile first, please!
This point is another that is always talked about and applies very little. We must give much more importance to the responsive version of the web than to the desktop. Except rarely, especially in B2B companies, most websites already have more traffic from mobile devices than from the desktop. We don't talk about eCommerce anymore. It is not enough that your website looks good on mobile phones. Still, it has to be designed specifically for these devices because that is where Google is going to measure if the user experience is good and, therefore, it will decide if it shows us in its search results or not.
6- Appropiate sizes and colours
It is something essential to consider when designing the user interface (UI) and user experience (UX). These two terms have become crucial within the field of web design. These disciplines study and analyse the user's browsing flows within the web, and for this, the size, colour and layout of the navigation elements must be very well defined. We talk about buttons, calls to action, menus, drop-down, forms … That they look correctly, that attract attention, that is intuitive is vital to achieving good web usability.
Tools that will help you improve your website usability
Ok, we are clear about the importance of web usability, but … how do I know if my website is more or less usable? You may be thinking "But if I see it as well as it is."  Users can only tell that (well, and some Google Analytics metrics that we have commented, such as the bounce rate, the average length of the visit, the conversion rate or the output pages).
There are numerous tools allowing you to study user behaviour on your website. Among other functions, it helps you to extract the "Heat Map" from your pages or the "Scroll Map". You can even make recordings of visits to analyse in detail how the user behaves on your website. This is very useful when it comes to getting answers.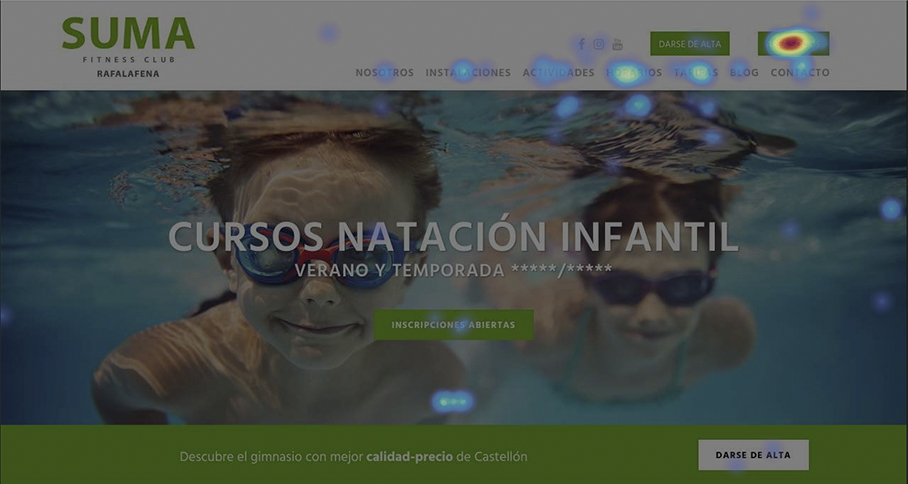 The Heat Maps indicate the areas where users are most fixed (hot zones) and those where they hardly pay attention (cold areas) to your website. This will help you decide if it is a good idea to move or modify an item.
The Scroll Map tells us how far users scroll. It is instrumental in helping us decide the information hierarchy our pages have.
Some tools that can help you get these reports are Hotjar, Yandex Métrica (belonging to the famous Russian search engine), Crazy Egg or Attensee.
Yandex is free and quite complete. Hotjar is intuitive and straightforward and allows you to make recordings and analysis of a limited number of visits in its free version. Crazy Egg or Attense are paid and very complete, although they have free trial periods.
Web usability, don't leave her, she never would do it
Now that you have a complete idea of everything encompassing web usability and how it can help you improve your website profitability, it's time to get down to work. From Multiconversion we can help you out. You already know we are passionate about digital strategy and the investment return is our preferred metric. Do you dare?